Main Features
LT-XLPE cables are manufactured as per IS: 7098/ part1 suitable for continuous conductor temperature of 90c and short circuit 250c. 'DYNAMIC' LT-XLPE cables have excellent Electrical, mechanical and Thermal properties, surpassing those of conventional polymeric dielectrics . The superior properties of XLPE have led to lower insulation thickness, high current capacity, reduced weight and dimension. 'DYNAMIC' LT-XLPE Cable is the economic solution for low tension power distribution with high efficiency and total reliability.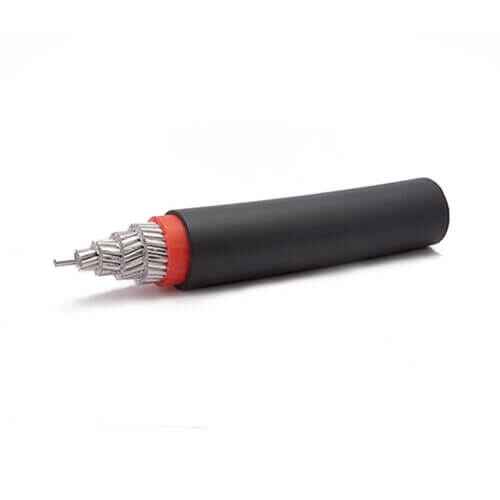 ---
Application
Power station, industrial units, projects and power transmission and distributions.
Advantages
LV-XLPE Cables have longer life as compared to conventional PVC Cables.
LV-XLPE Cables have a higher conductor temperature rating i.e. 90°C against 70°C PVC Cables.
LV-XLPE Cables have a higher emergency Overload capacity 130°C.
Max. Temperature limit under short circuit conditions for LV-XLPE Cables is 250°C against 160°C PVC Cables. Hence XLPE Cables have higher short Circuit Rating.
Insulation Resistance of LV-XLPE Cable is excellent & superior to identical PVC Cables.
LV-XLPE Cables have high corrosion resistance in polluted atmosphere.
LV-XLPE Cables have better properties of resistance to chemical and corrosive gases.
LV-XLPE Cables have low installation cost because of light weight dimensions and are far more flexible.
LV-XLPE Cables have better properties to withstand vibrations, hot impacts.
Jointing of LV-XLPE Cables is easier and quicker.
LV-XLPE Cable Product Code (As Per IS:7098 Part-I)
| | |
| --- | --- |
| Constituent | Code |
| AIuminium Conductor | A |
| XLPE Insulation | 2X |
| Round Steel Wire | W |
| FIat Steel Strip Armour | F |
| Double Round Steel Wire Armour | WW |
| Double Flat Steel Strip Armour | FF |
| Non Magnetic (Al) Round Wire Armour | WA |
| Non Magnetic (Al) Strip Armour | FA |
| PVC Outer Sheath  | Y |
LV-XLPE Cable Operating Characteristics
1. Max. Conductor Temperature for continuous operation
: 90°C
2. Ambient Air Temperature
: 40°C
3. Standard Ground Temperature
: 30°C
4. Thermal Resistivity of Soil
: 150°C Cm/Watt
5. Thermal Resistivity
: 350°C Cm/Watt
6. Depth of Laying (for Cables laid direct in ground)
: 75 CM
7.Minimum Bending Radius (for Multi Core Cables)
: 12D (D-Dia Cable)
8. Max. Conductor temperature during short circuit
: 250°C
9. Maximum Ambient, Air temperature
: 85°C
10. Types of Installation

3 Core Cable - Installed Independently
Single Core Cable - Three Core in trefoil touching each other.
Specifications
LV XLPE cables manufactured by Dynamic Cables meets the requirements of all international standards like ASTM, BS, IEC, NFC, etc.
We can manufacture & supply LV XLPE cables on Non-returnable wooden/steel reels or Returnable steel reels.